Pura Vida! Costa Rica has become a hotbed for second-home buyers and expats from America. The appeal is immediately apparent to anyone who visits. It's a magnificent country famous for its world-class surfing, rain forests, jungles, reserves and national parks. Its 35 wildlife refuges protect more than 25 percent of the country's territory. Direct flights from most major airports in the States to San José, the country's capital, make for easy access.
The country isn't without downside. A few minutes short of my timer (alarm clock) going off Tuesday morning, my bed suddenly felt like a waterbed. I knew there was an earthquake here on November 12, so figured it had worked its way into my dream. Later that day, I googled, "Was there an earthquake in Costa Rica today?" Answer: "Magnitude 4.2 Earthquake 34 km from Puntarenas Province this morning."
Areas of Focus for Vacation Home
With the hope of buying a vacation home in Costa Rica, my buddy, Dan, and I, have been scouting properties in Puntarenas province. The region is best known for its beautiful landscapes and laid-back lifestyle. Located in the western part of the country, it's Costa Rica's southernmost province and covers much of Costa Rica's Pacific Ocean coast.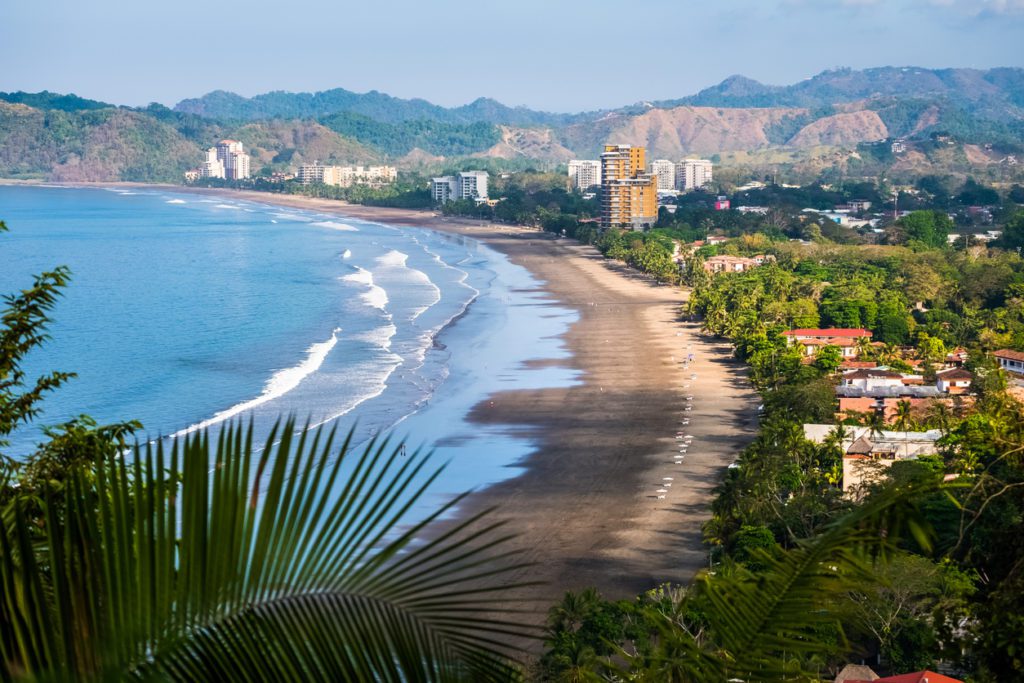 We usually fly into San Jose International (SJO), then rent a car to drive south to Jaco (90-mins. drive), Playa Hermosa (100-mins. drive) and Quepos (150-mins. drive). All are tourist destinations. Manuel Antonio, 10-mins drive from Quepos, has the most visited national park in Costa Rica due to its white sand beaches and evergreen forest; Jaco and Playa Hermosa are better known for surfing.
Searching for a Tico (Costa Rican) House
We met our real estate agent at his Keller Williams office on the main street in Jaco. It was our first day of many house hunting expeditions. Although we told our agent repeatedly we didn't have a huge budget, he insisted on showing us properties upwards of $360,000, because he knew of several "motivated sellers."
Our criteria for buying a vacation home in Costa Rica:
Located in Jaco, Playa Hermosa or Quepos
Nice view preferred (jungle, mountains, ocean)
Within biking distance to the beach
Solid rental income potential
Spend way less than $360,000
We started in Playa Hermosa, a sleepy surfer's town located less than a 10-minutes drive south of Jaco. Our agent, who I'll call "Bob," first drove us to Opera Salvaje, a quaint neighborhood just off the main highway running along the Pacific coast. There's an unpaved tree-lined road leading to a friendly security guard who mans the gate. I love the area because it feels like a suburban jungle—lush green landscaping, sounds of insects chirping and the faint smell of mud. When it's quiet, you can also hear a waterfall splashing off rocks in the distance.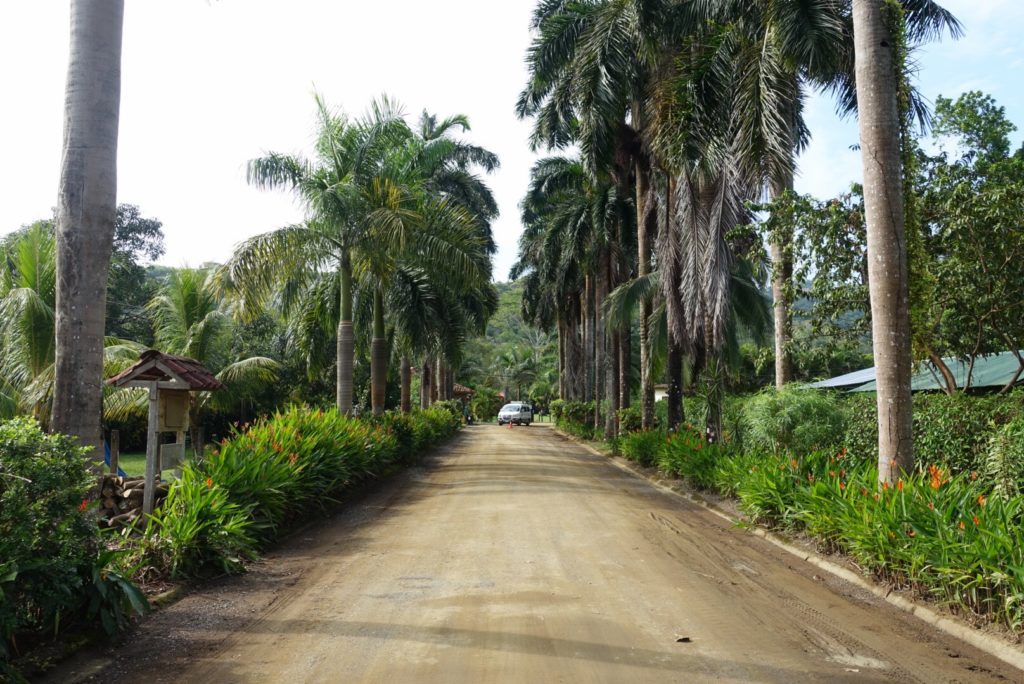 Every street in the neighborhood had at least one house on the market, which was cause for concern. I asked Bob why so many "For Sale" signs. But Bob had an uncanny ability to ignore my questions. If I repeated myself enough, he'd acknowledge my question then obfuscate. Listening and addressing the customer's needs weren't Bob's strong suit. I knew he wasn't a salesman I was going to do business with. Imagine an accountant who doesn't like numbers or a lifeguard who can't swim.
Market Value of Houses in Costa Rica
There is no Multiple Listing Service in Costa Rica. Arriving at the market value of a property is hard, if not impossible. Without a database of sales data for the public or real estate agents to access, a home becomes absolutely worth the price someone will pay for it. Unscrupulous Costa Rican real estate agents tend to show houses above a prospective buyer's price range in hopes of selling a more expensive house and earning a higher commission.
We also looked at houses in the town of Jaco that first day. Bob would encourage (pressure) us to make an offer on any house we asked a question about. I'd say, "Ok. The asking price is $360,000. What should we offer?" His response, "Let's put the offer in at $315,000, and see what happens." So I'd say, "Ok. Why $315,000?" Then I'd watch him "dance." Another time, he said, "Well, since I had the house listed down the street at $1.2 million and I think it sold for $1.05 million (as if that information is somehow relevant)…" Bob works for sellers. We fired Bob.
How Costa Rica is like The Wild West
The residential real estate business in Costa Rica resembles that of the United States in the 1980s before Buyer Agency Laws. At that time, American real estate brokers represented only sellers. Fortunately, we've since adopted stringent Buyer Agency laws in America. Although they vary state-by-state, agency laws are arguably the best consumer protection laws ever devised by state legislatures.
Absent agency laws in Costa Rica, most real estate professionals work for the seller by default. Randomly find a real estate agent on the Internet and you'll likely be steered toward listings offered by the listing agent's brokerage. Since the listing agent's allegiance is to the seller, he or she may not be forthcoming with important information, such as how long the property has been on the market, or whether the house is $100,000 overpriced.
It's critical to find an agent you like and trust when shopping for a house in Costa Rica. Although there are no Buyer Agency laws, you can and should find someone who is honest and willing to work on your behalf.
A good Real Estate Agent is worth his weight in Bitcoin
Fortunately, after firing our first agent, we found someone we liked who offices in Quepos. He's reputable, trustworthy and patient. He and his business partner have showed us properties on multiple trips to Puntarenas over the past year.
Maybe you're wondering how I know we can trust him. He explained to us that many homes in Puntarenas province ARE overpriced. As he says it, "Sellers often list their houses with the belief that an international 'sucker' is born every day." He said it isn't uncommon for inventory in places like Jaco, Playa Hermosa & Quepos, to sit on the market for 18-24 months.
There's a lesson in there. Don't be the sucker who falls in love with a house, overpays and perpetuates gringo stereotypes. Get a good real estate agent.
Best Time of Year to Visit Costa Rica
Neither of us plan to live in Costa Rica full-time. Ideally, we'd use the house only during "low season" (May – October), locally known as "green season," a tourism-industry euphemism for rainy months. In the rainy months, there's usually sunny weather in the morning, followed by showers in the afternoon. My favorite town in Costa Rica, Quepos, averages nineteen inches of rain in August, and even more in September and October.
Miriam doesn't share my affinity for Quepos. It's where a good hair day goes to die because of high humidity. Quepos also has steep hills which make it tough to navigate in a small vehicle. I've exited my stick-shift rental car more than once so a more experienced driver could climb inclined roads with sharp curves. I leave my "man card" on the dash.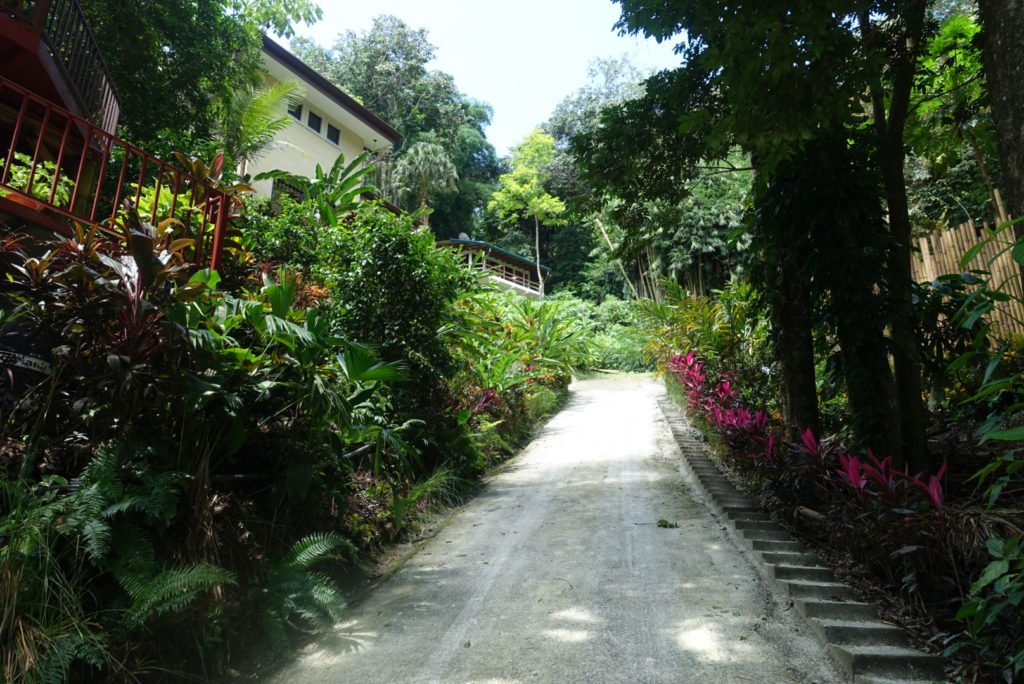 Without consensus on Quepos, we've shifted our focus to Jaco & Playa Hermosa. If we choose to buy a house in Costa Rica, we'd likely limit ourselves to using it only during "low season." It is the only way the house would make sense as a worthwhile investment. The houses we're viewing generate big nightly rental rates during "high season" (November – April): Up to $400/night using vrbo.com and AirBnB.
Here are some Costa Rica fun facts:
Taxes are very low = .25% of appraised value and registered by the city
Mortgages interest rates are currently over 9%; most foreigners pay cash
If you spend more than $200,000 on a house, you can apply for automatic citizenship.
There is no army in Costa Rica; it was constitutionally abolished in 1949.
It is more expensive to buy vehicles in Costa Rica than in the United States.
The average Tico makes $6,000/year and the average wage labor is $10/day, the highest in Central America.
If you're thinking about relocating or buying an investment property in the areas of Costa Rica mentioned above, let me know if I can help. If I can't answer your question, I'll help you find someone who can.
Surf's up!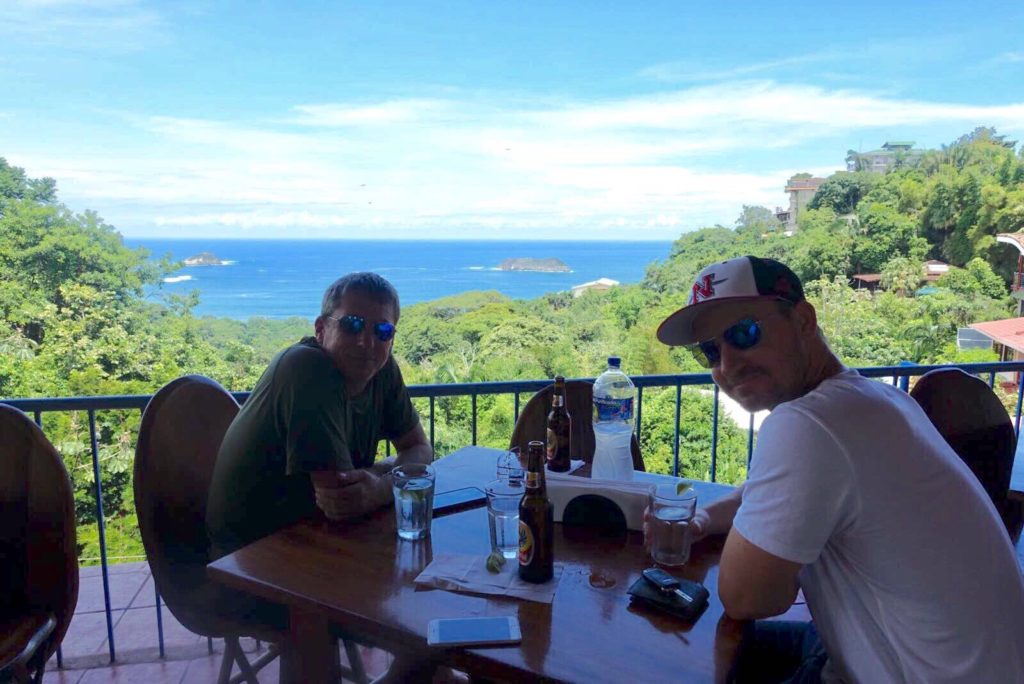 *All information should be independently verified.